Mobistealth Phone Spy Software Review
Updated March 11, 2020 to reflect the latest changes in the software and services mentioned.
Nota Bene: Because of the different complaints obtained from the active mobile users, it is not recommended to purchase the given software! Those users who can trust their devices only to the time-tested applications should consider these spying tools, or just buy mSpy – a spy number one in the mobile world!
In this Mobistealth review, we analyze one of the cutting-edge monitoring software called Mobistealth. Mobistealth software is endowed with a plethora of useful features allowing you to monitor any activity of the target phone. Besides, having looked through the list of options, you understand that Mobistealth is the top choice for those who wish to spy on mobile devices and computers based on various operating systems. Look through the information on the phone monitoring software, like Mobistealth.
Features of Mobistealth Software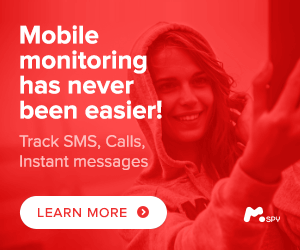 Text message monitoring. In spite the fact that modern people use instant messengers more often, sometimes to control SMS messages may also be important. Mobistealth software offers you this opportunity.
View applications. Many people download different apps on their mobile phones. These are either mobile games or apps necessary for their work. With Mobistealth, you can see the list and content of each program.
Track chat messengers. With this software, all text, audio or video files sent or received via such apps as Viber, WhatsApp, Skype, KIK or other chat messengers will be viewable.
Control web browsing. The option allows users to get access to all websites the target person downloads via his mobile phone or computer.
Spy on emails. You can easily check the content of each email, sent or received from the target cell phone or computer (monitor Yahoo, Gmail and MSN logging on PC).
Track GPS locality. This option, offered by Mobistealth software, is one of the most valuable. It enables you to control your kids or employees remotely. The software product tracks the location with or without activated GPS. The option is great because not each spy app can follow the locality of the target person without the Internet connection. For instance, one of well-known phone trackers Flexispy is not empowered with this feature.
Keylogging and making screenshots. With this software, you can easily log keystrokes or make screenshots of the target device, using remote control.
Monitor images and video files. The option is useful for parents because now they can see whether their children don't share inappropriate content with their friends.
Call recording. You can record each call made by the person you monitor from his cell phone. These calls will be sent to your online dashboard. So, you can listen to them anytime you need.
Surround recording. This feature is not frequently used in everyday life, but still sometimes may be rather useful. With Mobistealth, you can easily record the surroundings of the target phone. The option empowers you to hear what is going on around the phone you want to control.

A broad range of packages allows you to select and use only those options of Mobistealth that are useful for you. Besides, you may also use all of them at your convenience.
What Type of Customers Will Benefit from Mobistealth?
The manufacturer insists on the fact that this software product fit parents who wish to control their kids remotely and stealthily and employers that want to have the complete control over their employees.
These days, many kids spend too much time with their mobile devices. With Mobistealth, parents can control their phones and block some websites they consider to be inappropriate. Besides, they will learn the information they must know about the personal life of children. Now, it is better to protect your child with such app as Mobistealth because the modern world is full of danger. With such options as a call recording or text messaging monitoring, parents will be aware of each call made by their offspring. Location tracking feature provides parents with information about the locality of their kids.
Business owners will also find a plethora of benefits using Mobistealth. First, such option as tracking chat messengers helps to determine how often and with whom their employees communicate during the working hours. It can assist them in preventing the information leakage. Besides, they will be in a position to view all websites their employees visit and check each sent or received email.
How Much Does Mobistealth Cost?
It is one of the most engaging questions of each potential customer. In fact, the pricing policy is moderate as compared to other spy apps like FlexiSpy or Xnspy. Mobistealth offers several billing plans allowing users to choose the one which fits their needs most of all.
The software product efficiently spies both mobile phones and computers. Thus, you can either choose the billing plan for tracking cell phones or monitoring laptops and PCs.
When using Mobistealth software, you can easily monitor Android phones; control iOS or Blackberry based devices. The starting price is $59 per month. The most expensive package costs $69 per month. It is a billing plan for spying on iOS devices. Besides, the premium package comprises all features, offered by Mobistealth.
A starting price of the package for computer monitoring is $20 per month.
As you see, the prices are not sky high. Comparing with its main competitors, Mobistealth has the lowest prices and offers a plethora of useful features. One more advantage is that this software works on all major carriers.
Conclusion
Overall, Mobistealth is really worth of its money. So, if you doubt which spy app to choose, we recommend you to turn your attention to this software product. You won't overpay and you receive all crucial features for professional phone or computer monitoring. Furthermore, the software is stealth, and other people won't be able to guess that their cell phones have been monitored. It is an outstanding benefit for all parents who wish to stay in secret and find out everything about the personal life of their children.